TOP
> Main Suppliers > Tapes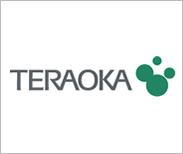 It has started from pressure sensitive manufacturing adhesive tape for electrical insulation in 1921. Nowadays, electrical and electronic tapes, packing and packaging tapes, industrial tapes, etc. are manufactured, and it is playing an active part in all industries.Electronics industry-related product development in recent years is worked promptly, and they are producing the high-performance tape commercially one after another. The width of an enterprise domain is expanded by carrying out a variegated proposal to extensive industry.
〈Product outline〉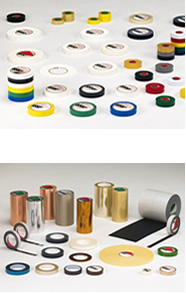 Everybody is familiar with cellphones and smartphones. But when they look inside, they see that all sorts of adhesive tape is used, such as for fixing parts, blocking electromagnetic waves, and insulation.Actually, those are their products! They play a major role in even smaller parts of small devices. In the field of electronic devices where new products are coming on the market every day, they need to quickly respond to all kinds of needs. At TERAOKA SEISAKUSHO, they deliver a speedy solution to customers' exacting demands. In addition to cellphones, personal computers, liquid crystal TVs and batteries, their products are used in a broad range of electronic components. They are used not only for sticking components together, but also for electrical conduction, electromagnetic shielding, protection against electrocution, dissipation of heat and shading.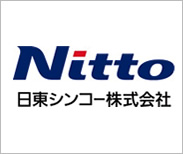 Nitto Shinko Corporation continues to challenge creating earth friendly products based on the electrical insulation technology in the market of environment-friendly vehicle, energy saving, and social infrastructure more than half a century . Their products are incorporated into a wide variety of machinery, equipment and facilities so not exposure but their products protect the equipment from electricity and heat generation. It's a very quiet work but becomes their proud that is establishing comfort, safety and security for your life. In addition, grappling with environment is not only as a company, it is an important issue that must advance with community. They will aspire to perform actively activities for the bright future actively and the company that is loved and trusted by the community and society.
〈Product outline〉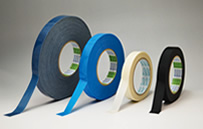 They will promote the eco-friendly products with polymer processing technology. The products based on such the organic resin as epoxy, polyester, silicone shows such a variety of functions as adhesion, heat dissipation and insulation and reinforcement by the combination of the inorganic and various materials.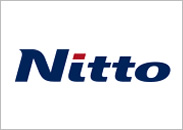 Since their foundation in 1918, the Nitto Group has consistently expanded their business by taking advantage of their core technologies, such as adhesion and coating, under the corporate objective "Creation of New Value." The Nitto Group has engaged broadly in activities related to automotive, environmental, medical, and other businesses, with a major thrust being made in the electronics-related industry by adding various functionalities to their product lineup.
〈Product outline〉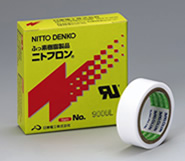 They are offering a diverse lineup of products for various applications ranging from major appliances to AV, mobile, Office Automation equipment, and LEDlights. This wide variation includes ultra-thin sealant materials, which are practically free of impure substances that can contaminate devices, as well as double-sided tape, which has properties that are similar to fixing screws. As for pre-production samples, their specialized customer service department can quickly respond to all inquiries. Their speedy prototype production system, which provides variations in customer specifications such as film and adhesive thickness, can easily correspond to the requirements of their customers.In addition, they are able to meet their customers needs through their network of more than 70 offices and production centers worldwide.