TOP
> Main Suppliers > Connectors / Terminal Boards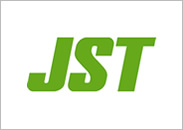 JST Mfg. Co., Ltd. was established in 1957.Since then, their reputation for innovation and excellence has kept JST as one of the top ten connector manufacturers in the world with annual sales of approximately \100.0 billion.JST Group has a global network of production sites, R&D facilities, and service centers.Their buisiness philosophy is to provide you with the most reliable, technologically advanced and cost-efficient products.  
〈Product outline〉
As their company name implies, Solderless Terminal, has real significance.When JST was established in 1957, they were Japan's first manufacturer and distributor of Solderless Terminals.Their founder Mr. Teiji Takahashi named it as Acchaku-Tanshi, which is used in Japanese Industrial Standard, JIS.
〈A various connectors〉
Ultra thin PC connector for PC memory card, 0.5mm pitch board-to-board connector JMD, 0.5mm pitch FFC(Flexible Flat Cable)/FPC(Flexible Printed Circuit) connector FLZ and many other connectors have been developed and manufactured to comply with the various needs of the market.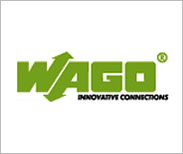 WAGO Company of Japan Limited is a professional manufacturer for terminal block connector and automation equipment, headquarters in Germany, Minden City. They have been providing innovative products to FA and BA market by experience and technology since more than 50 years ago. They are not only a market leader for spring-cage terminal blocks and also have made variety of invention to the standard of the market. They will continue new challenge and development and create new standard.
〈Product outline〉
They provide innovative products of any electrical connection based on a nuclear spring-loaded connection technology. More than 25,000 kinds of products achieve the improvement of total quality such as labor-saving and space-saving. The products can be connected quickly and have vibration resistance. Innovative WAGO spring-loaded connection has superior benefits.