TOP
> Main Suppliers > Electric Wire / Tube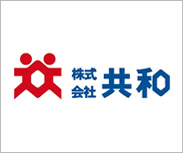 Kyowa Limited has a long history and experience of overseas trade and promotes globalization by the cornerstone of friendly relations with their overseas partners since more than forty years ago. Further, they aim at the co-existence and co-prosperity with their partners and proceeds such overseas business activities as the alliance of technology know-how smoothly. In addition, they do not only import and export products but also attempt such a large interaction with other companies as introduction of state- of the art technology, promote development of new products through overseas business.
〈Product outline〉
The various wires and products as Million brand have such the international standards as UL and CSA , their quality is recognized, have been playing an global active part in all the countries of the world. They have pylon curing tape and double-sided tape etc as the building material supplies and as for laying pipe supplies, they have embedded pipe and various tapes for industry, and several products has made a contribution with stable quality.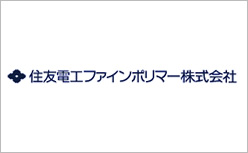 Their company was separated from Sumitomo Electric Industries, Ltd (irradiation division and Hybrid division) and established in July 1999. They are a general maker of fine polymer products by using their key technologies such as electoron irradiation technology and fluororesine manufacturing technology. Their products are essential products, which are using all over the world in many fields such as automobile, electronics, medical care, infrastructure, IT and so on.
〈What are Fine polymer prpducts?〉
In 1964, They first in Japan produced and sold heat-shrinkable tubing which made from polyolefin irradiated by electron beam and was characterized by shape-memory and heat-resistance.
〈Fluoroplastics processing technology〉
Fluoropolymer Coating Technology They achieved original manufacturing technology to adhere non stick, chemical resistant and heat resistant fluoropolymer to strongly aluminum sheet metal. In addition, they also succeeded first in the world in developing manufacturing technology which enables to roll into porous film of up to 0.05 μm. They have offered Sumiflon™ Coated Alminum in 1973.